Biography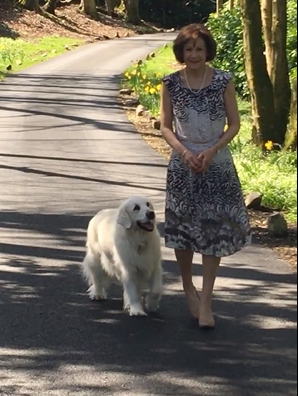 Before establishing CRC Consultancy (UK) Ltd, Carolyn Roberson held increasingly senior positions in major UK and international organisations, progressing from a management trainee at the start of her career to a Board member and executive Director in her latest positions, as summarised below:
2004-2008   Director of Client Services, Business Development and Marketing;  
                     Member of the firm's Management Board -- Hill Dickinson LLP
1995-2004   Director of Client and Business Development and Marketing;
                     Member of the Management Board ("Manco") -- Addleshaw Goddard LLP
1991-1995   Senior Marketing Manager, North of England -- Ernst & Young LLP
1987-1991   Business Development Manager, National Marketing (with fee earning and 
                     client consultancy responsibilities) -- Ernst & Young Canada
1981-1987    From Trainee to Marketing Campaigns Coordinator – IBM Canada Limited.
Each role has been a new position, a blank sheet of paper.  Sound professional advice, innovation, lateral thinking and leadership of change have been expected!
"For the first 11 years of my business life, I was based in Toronto and worked across Canada and on North America-wide projects. Returning to live in England, I then worked in Manchester, Leeds, London and Liverpool and interacted with colleagues and clients throughout the UK and in Europe. My roles have brought me into contact with a vast range of businesses, professional services firms, SMEs, large UK and global businesses, public sector organisations, and, regardless of the size or nature of the client, the whole spectrum of market sectors. 
Carolyn has been at the heart of strategic planning, working at Board level for the past decade.  She has played a central role in a number of major mergers and significant lateral hire/acquisition strategies from the identification of them through the implementation and integration stages to achieve the intended results.    
I was particularly privileged to be part of the winning tender team which secured a 5-year appointment for Addleshaw Goddard (then Addleshaw Booth) as official lawyers to Manchester's 2002 Commonwealth Games. I then led the development of the firm's multi-award winning sponsorship programmes, culminating in the highly successful 10 days of amazing sport in Manchester in 2002. I was named Director of the Year in the legal profession and my team named as Marketing Team of the Year. During my years with Addleshaws, I set up the firm's "pioneering" client relationship management programme (which received several awards including The Daily Telegraph award) and was part of the core executive team leading and managing the firm's many mergers and lateral hires, and the development of the London office. I was subsequently headhunted by Hill Dickinson to negotiate, secure and lead the firm's strategy to become official lawyers and first official partner organisation to Liverpool 08: European Capital of Culture. At Hill Dickinson, as with Addleshaws, I was National Business Development and Marketing Director and a member of the firm's senior management team, responsible for establishing and running a successful team and wide cross-section of programmes.
I was named in the "Top 100 Marketers 2008" list, nominated by How-Do Media and judged by an independent panel. I am a member of the Chartered Institute of Marketing and was appointed a Fellow in 2007. I am passionate about helping people, whether in business or the community, and have a number of interests including my role as Trustee/Director of Fairfield Independent Hospital/The Guy Pilkington Memorial Home and of Kendal Almshouses."